Segmented elbows tailored to your needs
---
The reliability of our products is also confirmed by material certificates and CE certificates. We offer a wide selection of segmental elbows. Our products vary in diameter, bending radius and the number of segments that make up a segmented elbow.
We offer segmented elbows with and without a gasket. All this makes it easy to find products that are perfectly suited to your needs. Feel free to browse the full catalogue of Eco-Tech segmental elbows.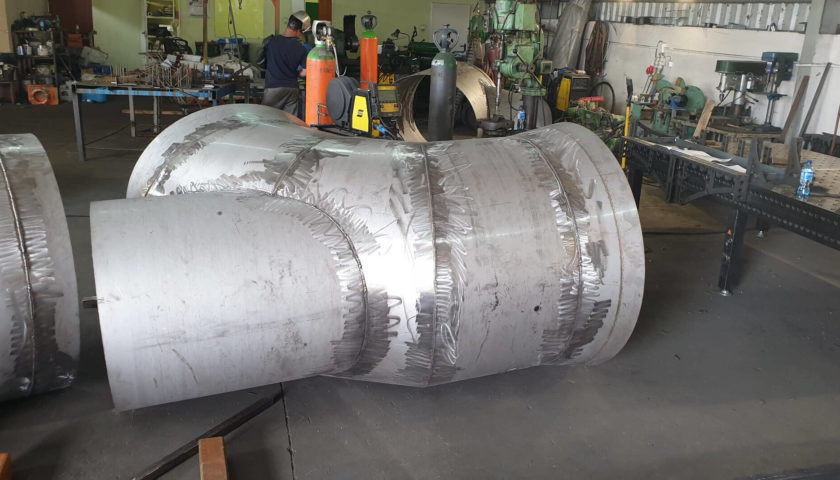 The use of segmented elbows
---
Segmented elbows are steel products that are useful both for large projects and for ordinary home repairs. They are often used as components of ventilation or air conditioning systems. They can also be used to build a hot air system.
In the Eco-Tech offer, you will find segmental elbows made of various types of steel, e.g. heat-resistant, acid-resistant, boiler, stainless, and structural. The suitable material used for production, combined with careful workmanship, is a guarantee of the durability of segmental elbows and their excellent resistance to damage.