The Eco-Tech offer includes the production of steel spacer skids for pipelines. Our products are characterized by high quality and adaptation to work in harsh temperature conditions.
Customized spacer skids
Steel spacer skids are prepared for a specific order. To start production, we only need the product specification, which is provided by the customer. Using our service is a guarantee that the purchased skids will fit into the installation and meet all additional requirements.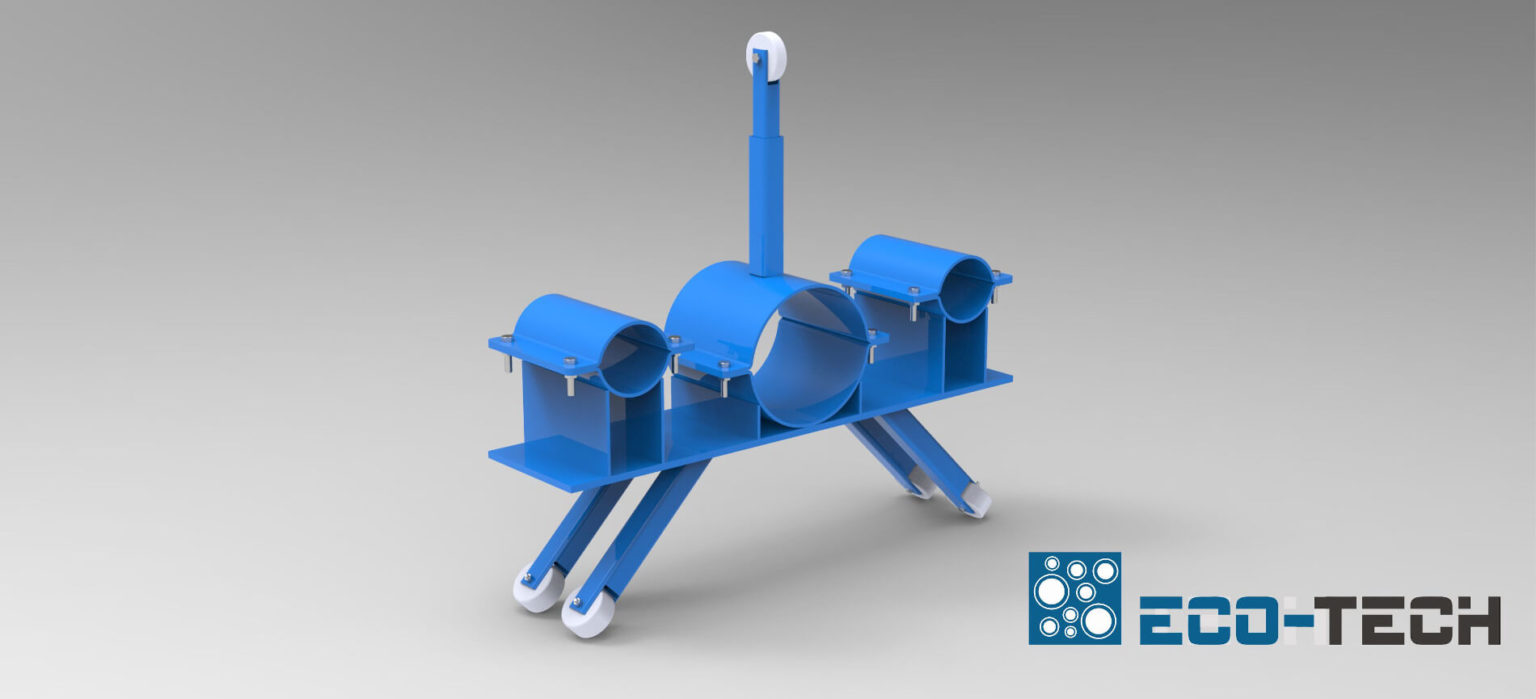 Our offer includes the production of skids with diameters of 88.9 – 1820 mm:
single-tube steel spacer skids,
multi-pipe steel spacer skids,
steel spacer skids with adjustable height, single-pipe or multi-pipe,
steel spacer skids for vertical pipelines.
For the production of skids, we use the best steel grades: S235, S265 and S355. Depending on the specification of the project, skids can be made of black, galvanized or acid-resistant steel. If necessary, we can provide them with additional anti-corrosion protection by covering them with epoxy or polyurethane paint.  Each order is priced individually – please contact the Sales Department representatives, who will present a price offer.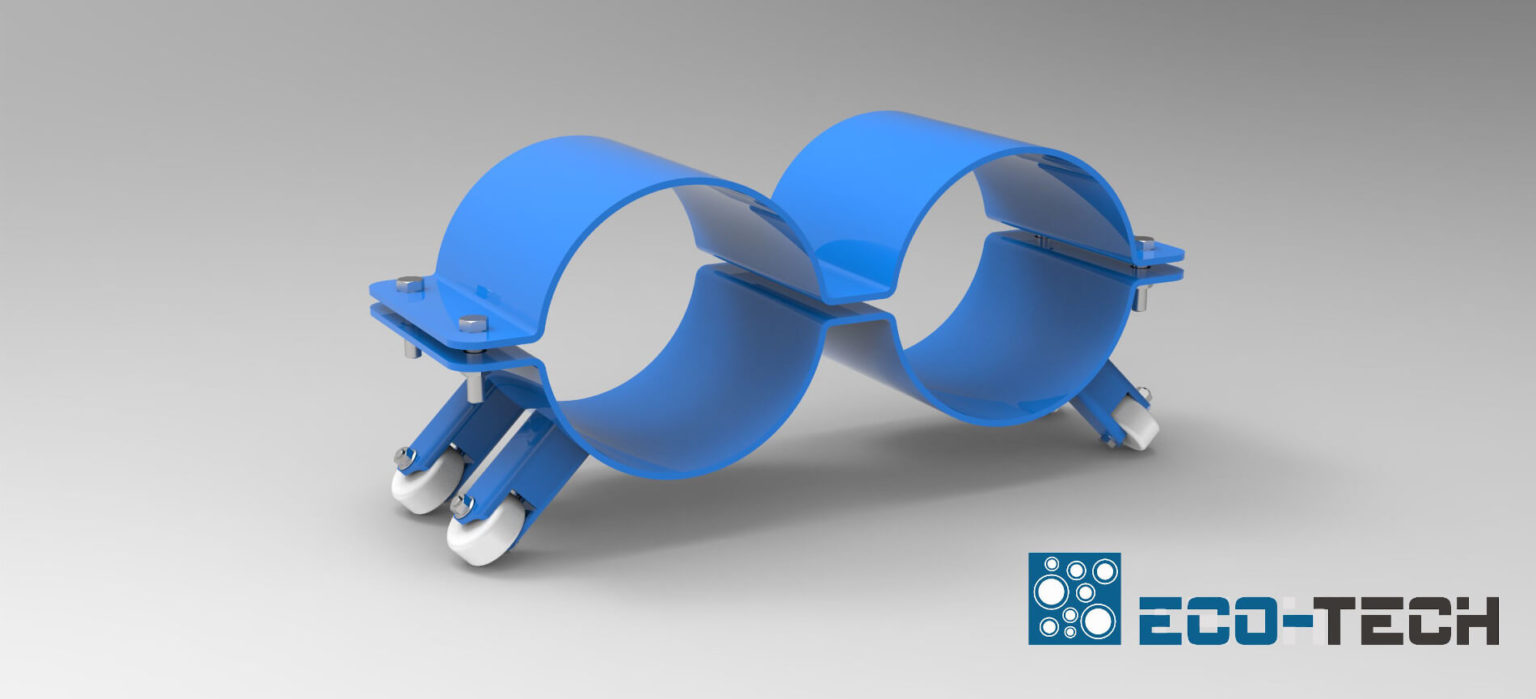 The use of steel spacers
Spacer skids are products used to additionally protect conduit pipes led in casing pipes. Steel skids are mainly used in problematic culverts, i.e. those in which it is impossible to use skids made of plastic. This impossibility may result, for example, from the excessive weight of the pipe together with the medium or specific requirements for placing the line pipe inside the casing pipe, which can only be met using steel spacers. Steel spacer skids can also be used as an alternative to plastic skids. They are often the first and last circumference in longer jacking jacks, especially made of steel pipes of high weight and diameter.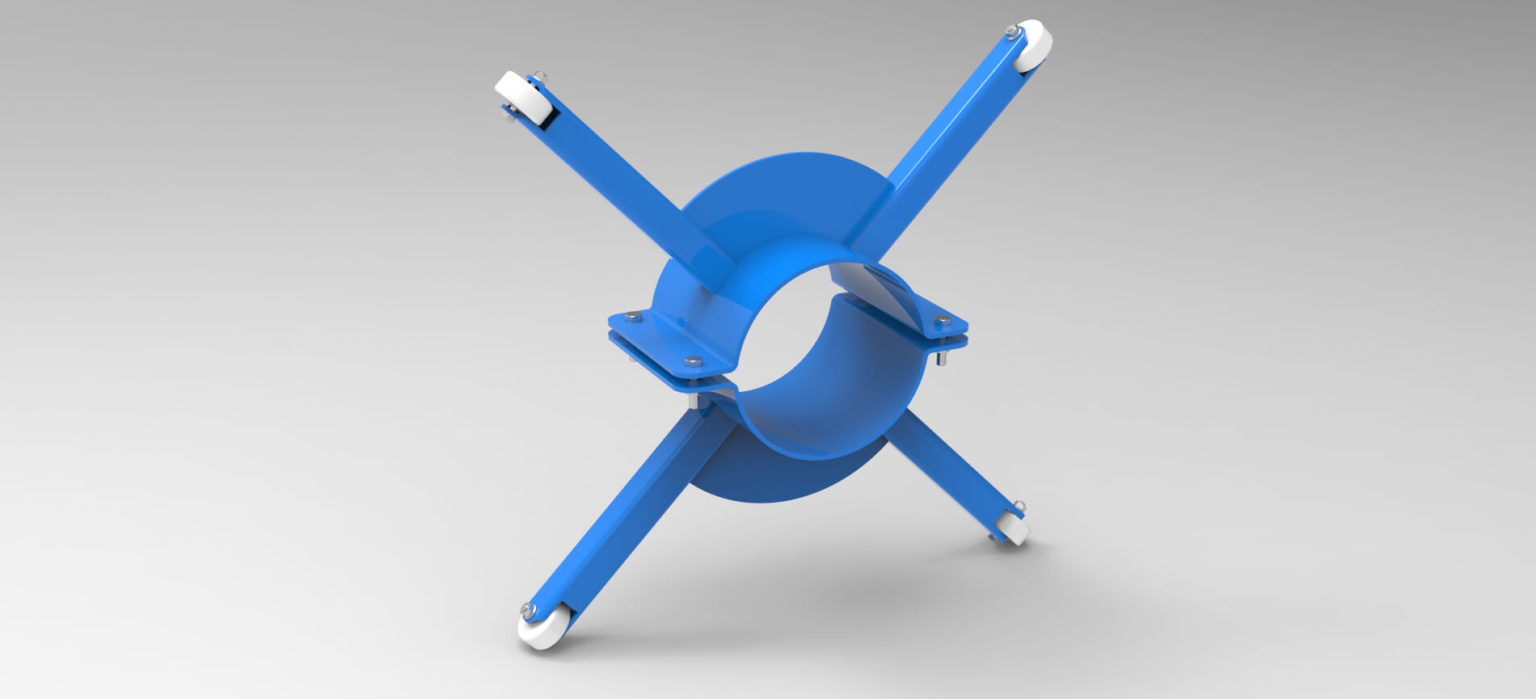 Distance skids – why is it worth it?
Steel spacer skids have excellent insulating properties. They can be successfully used for sacrificial or cathodic protection, as well as to protect the insulation and paint coating of the pipes.  Due to the use of spacers, we also gain the centring of the line pipe relative to the casing pipe. The assembly of spacers itself is not complicated and does not require the use of specialized tools. 
How to choose distance skids?
To choose the type of steel skid correctly, it is necessary to know the dimensions of the inner diameter of the casing pipe and the outer diameter of the line pipe.   It is also necessary to analyse what height of the skid will be the most appropriate and what the skid should be made of. Such parameters as the type and thickness of insulation, the weight of the line pipe and the length of the culvert should also be taken into account.